Commercial Cleaning in San Francisco, CA
Flores Commercial Cleaning
The Commercial Cleaning Company to Hire for Your Office.
Do you work in or manage an office space? Do you have enough manpower to clean up the entire office? Do you lack the supplies to do the cleaning? If you don't, that's still not a reason to do not clean up the place. After all, the office is used throughout the day and you need to keep it clean so that your employees will be healthier and happier. If you need help in keeping your office clean, consider hiring a commercial cleaning company such as Flores Janitorial Services. We can clean entire offices in San Francisco, CA.
The Need to Keep Offices Clean.
Offices need to be be cleaned because of several reasons. Nomber one, you might get surprise visits from business partners, clients, or visitors. It would be best that you are prepared instead of calling for cleaners in the nick of time. Second, if your office is messy and dirty, your employees wouldn't be able to concentrate on their tasks. Who would be able to focus on doing daily activites in the office if the ir dirty everywhere, trash on the floor, overflowing garbage bins, and coffee spills on workstation desks, right? This will not only hamper their productivity but it can also put their health at risk. And if they get sick and will be absent from work, the manpower in the office will be affected. So, if you don't want to put your employees and business at risk, consider hiring a commercial cleaning company like us.
Please use the form to contact us online.
If you need immediate assistance, please call us.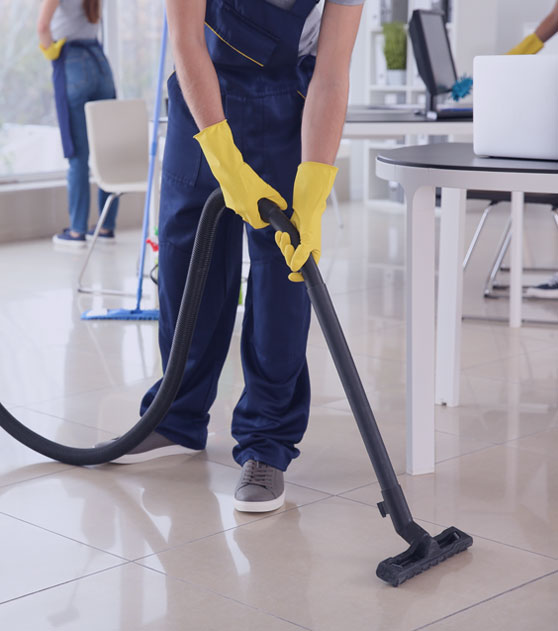 We Clean Entire Offices!
Our office cleaning service will guarantee to keep the entire establishment clean, from the lobbies to the function rooms, and from the workstations to the restrooms. We will disinfect all of the surfaces found in the office such as desks, tables, counters, and the like. We will also vacuum carpets, mop the lobby floors, empty all of the trash bins, remove coffee stains, and even carpets. We'll make sure to assign our cleaner experts to different areas in the office so that there is someone responsible for keeping each section cleaned throughout the day. We can clean before, during, or after office hours. So, if you need assistance in cleaning up your office, we're just a call away!
Flores Janitorial Services is a commercial cleaning company that you can trust for a reliable and professional office cleaning services. Do you own, manage, or work in an office space in San Francisco, CA? Need help in keeping the entire place clean throughout the day? Then don't hesitate to work with us by giving us a call at (415) 504-4533 right away so we can get started!

Are you interested in our services now?
Contact Us Now!!!